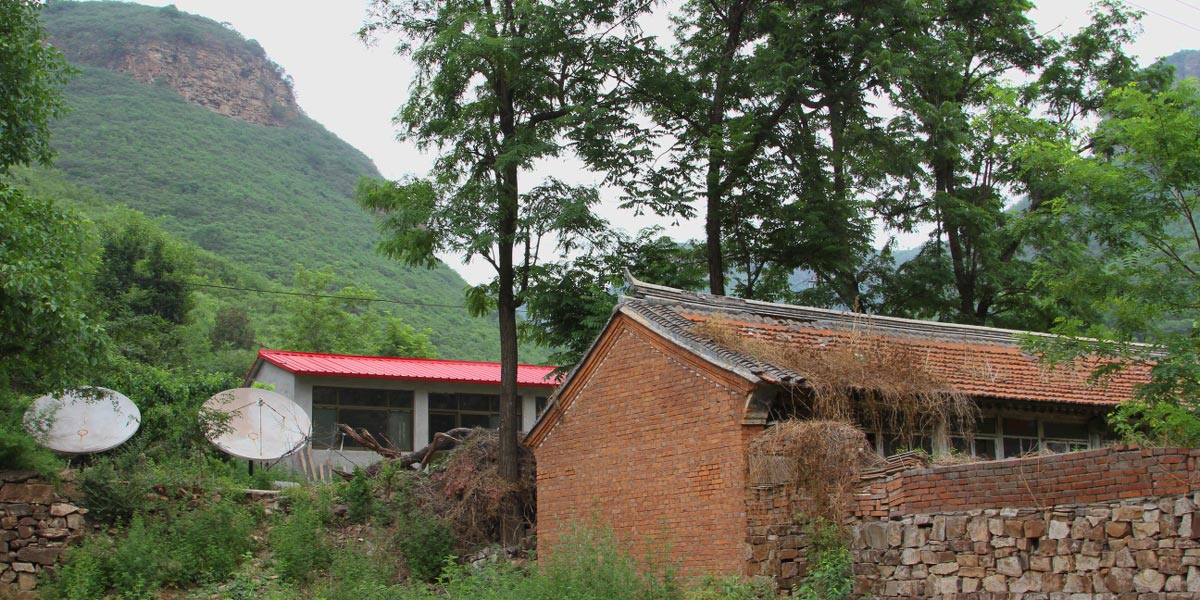 Details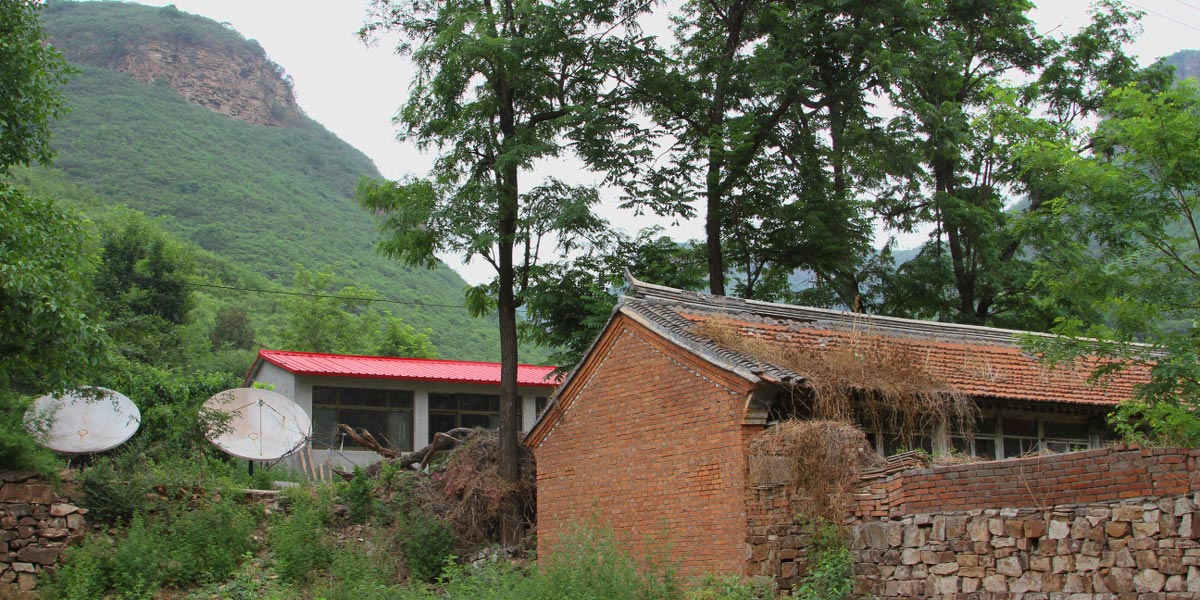 Introduction
As the threats of climate change are looming over humanity, it is important that even the smallest communities act to mitigate it and at the same time change their lives and environments for the better. BFS and Sancha together embarked upon the journey to increase the village's sustainability with the help of the GEF small grants programme.
Location
Shichangyu Village is located in Doshaoqv Township which is in Beijing's northeast County of Miyun. The village covers an area of 799.26 hectares and a built-up area of 22.84 hectares. 90 percent of the roads in the village have been paved, and the rest is mainly dirt or gravel roads. Within the village, there are narrow alleys. Buses, taxies, motorcycles and bikes are the main means of transport for the villagers. The annual per capita income is RMB 10,000, mainly from agriculture, forestry and fruit growing and migrant working. Due to lack of knowledge of climate change and environment awareness, forest around the village has been destroyed and degraded. There are no modern waste disposal facilities and villagers mainly use dry toilets, and human and animal waste is used to fertilize fruit trees and vegetables.
Project Data
Name: The Global Environment Facility (GEF) Small Grants Program – Forestry Community Addressing Climate Change at Shichangyu Village of Beijing Project Duration: October 2014 – September 2016
The Challenges
1.Low climate change awareness, and lack of knowledge of how to protect, manage and utilize forest, among local residents
2.Low efficiency in development and utilization of forest and agricultural resources
3.Low capacity of forest ecosystems in terms of increasing carbon sinks and reducing emissions
4.Lack of infrastructure basis for rural low-carbon industry.
Goals
1.Improve Forest Structure, transform degraded shrublands and establish waste recycling facilities
2.Raising awareness within villages about climate change and low-carbon action
3.Through training sessions enable villagers to mitigate climate change on a local scale
4.Use participatory planning during planning of action steps
5.Sharing experiences within and beyond the project
6.Encourage the development of eco-tourism in the region
Project Activities
A forest culture experience and display room will be built, which will be a part of the forest healthcare and science ducation base, to provide forest culture and tourism dissemination, experience and demonstration
A demonstration site for solid waste recycling will be established. Corn straw and debris from forest management will be used in the site to be processed into biomass fuel for heating in the winter;
More than 100 local residents will get knowledge trainings in climate change, forest tourism, and forest management, utilization and protection. Their skills in carbon sequestration and capacity for low-carbon integrated development will be enhanced. In the meantime, over 1000 villagers in sounding areas will be benefited and their traditional lifestyle will be converted
1500 mu of forest will be managed and maintained, to optimize Chinese pine stands'structure and improve shrub land, and increase carbon sequestration capacity
A community management unit of 5 people will be established, which will consists of village leader, senior citizen, youth and female villager, etc., selected by village representative meetings. Matters such as utilization of natural resources, operation of biomass fuel equipment and development of tourism shall be approved by the unit.
Through implementation of integrated measures, local forests' multi-functions, such as leisure, experience and education will be enhanced. More citizens will be attracted to the demonstration area for forest tourism and experience, which will improve villagers' livelihood.
Our vision of the future livelihoods of the local community involved
After two-year project implementation, green industries, such as the forest experience center and eco-tourism, developed by Beijing Forestry Society and the local communities, will attract regular visits to come for leisure and experience, which will generate revenues (fees and sales of green organic products). The revenues will be used for the maintenance of biomass fuel facilities and the forest experience center. Local residents will be employed in the maintenance, which will improve  the livelihoods of local communities and guarantee sustainability of project results.
What role does gender play in the new project?
During implementation of the projects, measures will be taken to make sure that women will be preferentially involved in technical trainings, forest management and facility maintenance, and benefited from the project. Before technical trainings, community surveys will be conducted to collect their suggestions and needs, to make sure that the trainings are more relevant to help women to improve their capability and economic status. Women will be employed in forest management, construction and maintenance of the forest culture experience and display room and solid waste recycling facilities, to get income and improve livelihood. After project implementation, at least 18 women will be involved in maintenance of project facilities, and forest experience services and selling of projects, with an increased income of RMB 1000/person/year. More than 300 female in two surrounding communities will be involved in similar work.
How do we ensure that the lessons learned go beyond the direct beneficiaries of the project?
During the implementation of the project, important activities and achievements at different stages will be recorded, lessons learned and best practices will be disseminated to the general public and stakeholders through multi-media, project brochures and display boards. After project is finished, these lessons will be distributed to other regions and areas, through our network. We will also identify and participate in other project networks to learn from their experience. To facilitate project implementation; the project will be integrated with other projects, and expert recommendations will be submitted through the Beijing Association for Science and Technology to influence policy-making.
How do we ensure community participation?
We plan to involve communities through participatory planning, in which villager representative meetings were organized to gather suggestions from the local forestry communities and villagers on how to implement the project in the planning phase. During project implementation, local villagers will be encouraged to participate in project activities, such as forest management, construction and collection of debris and straw, also project trainings will reach all the villagers. Economically capable villagers with certain management capabilities will be supported in organizing eco-tourism activities. Project implementation details and phone numbers of responsible persons will be available on the publicity columns of the project village to be subject to villagers' supervision. Representatives from the villagers have a vote in approving the project.
About the GEF Small Grants Programme
Established in 1992 as a corporate program of the Global Environmental Facility, the GEF Small Grants Programme is implemented by the United Nations Development Programme (UNDP) on behalf of the GEF partnership, and is executed by the United Nations Office for Project Services (UNOPS). SGP supports activities of the GEF priorities – biodiversity conservation, abatement of climate change, protection of international waters, prevention of land degradation and reduction of the impact of persistent organic pollutants. SGP is convinced that with small amounts of funding, members of local communities can undertake activities that will make a significant difference in their lives and environments, with global benefits, in contrast with top-down, expert reliant development interventions. In November 2006, China was officially included as one of the 23 new country programs. In 2008, Ministry of Finance (MOF) – the GEF Operational Focal Point (OFP) – sent the endorsement letter of the utilization of $1 million under the GEF Resource Allocation Framework (RAF). $150,000 from the GEF core fund is also made available  during the first year of SGP China. SGP China will exemplify and explore the ways to build up different types of Community Co-Management Models in different nature reserves; promote the sustainable use of biodiversity products; enhance the conservation in the production landscapes/seascapes; promote the use of renewable energy in a large scale and increase the energy efficiency in the mean time; strengthen the basic work of capacity building and innovative demonstration in the conservation of international waters; implement the innovative and localized sustainable land management practice; and increase the capacity and awareness of target group in the area of POPs.